On 9 and 10 December 2017, CERC hosted a remarkable Policy Forum entitled 'Public-Private Partnerships in Supplementary Education: Sharing Experiences in East Asian Contexts'. The event was co-hosted with UNESCO, and attracted 53 participants from governments, companies, schools, and research institutions from Hong Kong, Japan, Mainland China, and the Republic of Korea.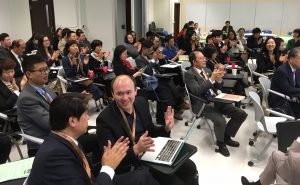 The starting point was recognition that boundaries in education are less firm than before. Traditionally, formal schooling has been responsibility and domain of the public sector, but recent decades have brought a flourishing private sector in supplementary education. Most obvious is the academic form, provided by small, medium-sized and large companies.
"This was a unique gathering", remarked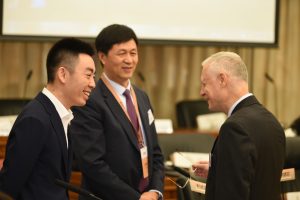 Mark Bray, the HKU's UNESCO Chair Professor in Comparative Education. "It is breaking new conceptual ground", he added, "not only in the four jurisdictions but also globally." The University, he pointed out, provides a neutral arena in which stakeholders can dialogue on sensitive topics to identify ways forward in service of the common good.
The event brought together directors from both large and small companies, officers in Ministries of Education, and Associations of Supplementary Education Providers.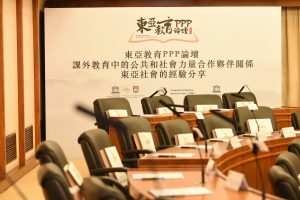 The organizers did not seek consensus on a single mode of operation for every jurisdiction. Rather, they placed in the arena sets of experiences for participants to discuss and learn from each other. They noted that the burden of governments worried about regulation can be alleviated when the supplementary education providers engage in self-regulation. Participants heard various examples, highlighting ways in which all stakeholders can follow their own mandates yet productively serve the common good.
The next steps will include dissemination of key points. Ms Huong Le Thu indicated that UNESCO will play a role, using its global platform to disseminate the findings from East Asia to the wider community.