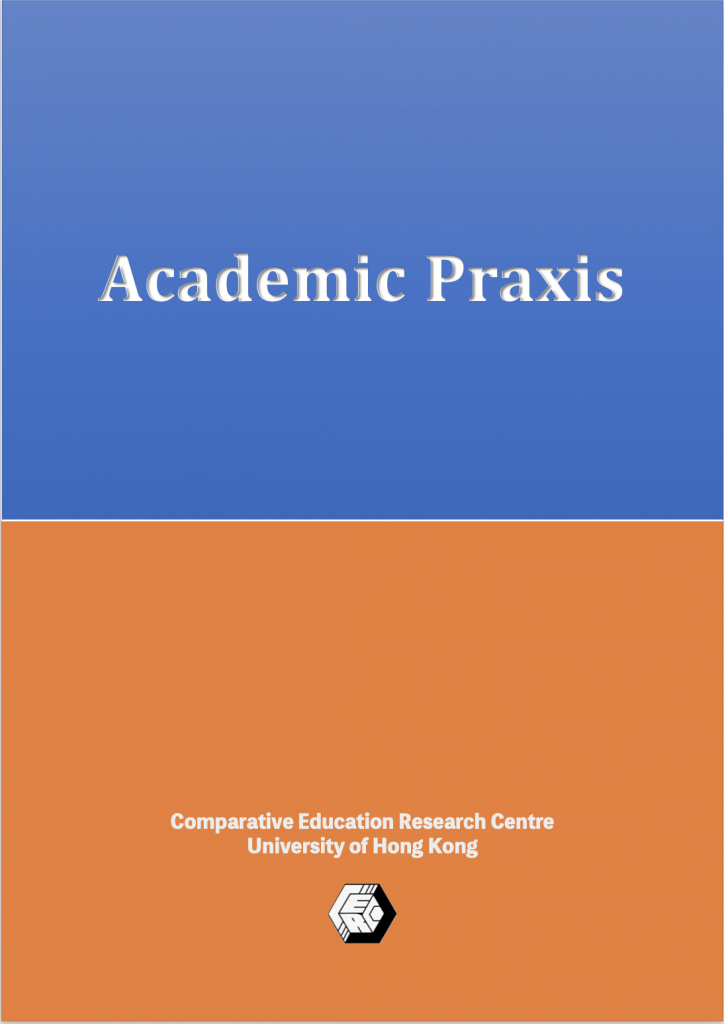 Academic Praxis is a peer-reviewed journal supported by the Comparative Education Research Centre (CERC) with the purpose of advancing practice-oriented scholarship in teaching, learning and management at schools, colleges and universities. Academic Praxis invites submissions from international scholars and educational practitioners, and encourages cross-cultural conversations on practices, methods, challenges, and opportunities in pedagogy, development, and innovation.
Academic Praxis admits papers which follow the APA referencing style format, and are in the volume of 3,000-5,000 words.
Editor: Anatoly V. Oleksiyenko.
Editorial Board: Liz Jackson, Nutsa Kobakhidze, Peter Cobb.
Production Team: Alexander Fedorov, Vutha Ros, Liz Shchepetylnykova.
Recent Articles