The 60th anniversary conference of the Comparative & International Education Society in Vancouver concluded with a great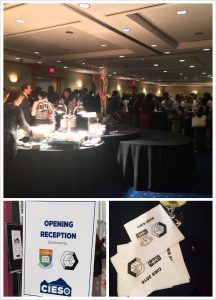 success.  The conference was attended by 2,800 academics and education professionals including 31 delegates from the Faculty of Education. CERC and the Faculty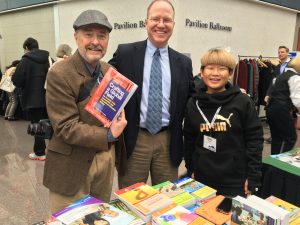 had great visibility. The University and CERC logos were prominent on the conference bags, signs for the Faculty-sponsored opening reception and elsewhere.
CERC had its book exhibition in a prominent location. It was the focal point for the HKU delegates and other academics interested in its work in comparative education.
As President-Elect, Mark Bray led the organization of the conference, assisted by Carly Manion (University of Toronto), Nutsa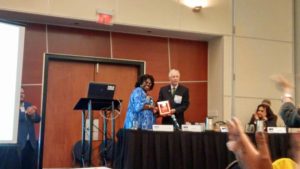 Kobakhidze (CERC), Emily Mang (HKIED) and student volunteers from HKU and the University of British Columbia (UBC). During the conference the CIES presidency was transferred to Mark Bray.