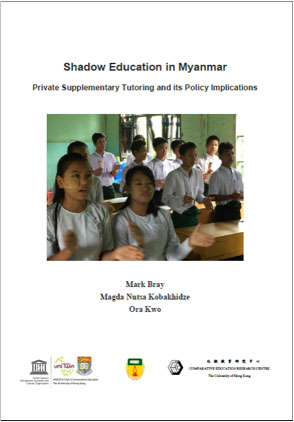 On 18 September 2018, Mark Bray, Nutsa Kobakhidze and Ora Kwo presented a CERC seminar about their UNESCO-funded research in Myanmar. This work was conducted with support from the Yangon University of Education (YUOE), and has led to a manuscript that in due course will be published in CERC's monograph series.
The CERC seminar noted that 10 days later the work would be considered by Myanmar's Ministry of Education. The Ministry had organised a full morning for presentation and discussion. The event was opened by the Deputy Minister for Education, and brought together both policy-makers and practitioners from Naypyitaw, Yangon and elsewhere.
The HKU team was proud to see the CERC logo alongside the HKU, YUOE and UNESCO logos on the stage. The report was presented by Mark Bray and Ora Kwo, with support from Zhang Wei, Liu Junyan and Peter Suante (pictured below, left to right).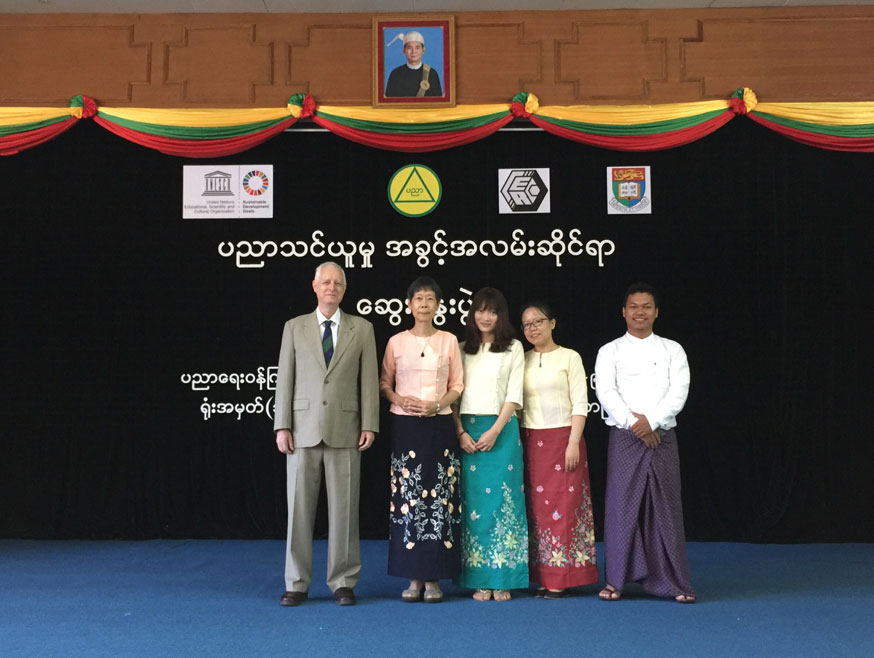 "This was is the first empirical study of its kind in Myanmar," remarked the coordinator in the UNESCO office. "The government is taking its findings seriously, and will identify its policy implications within the context of the National Education Strategic Plan."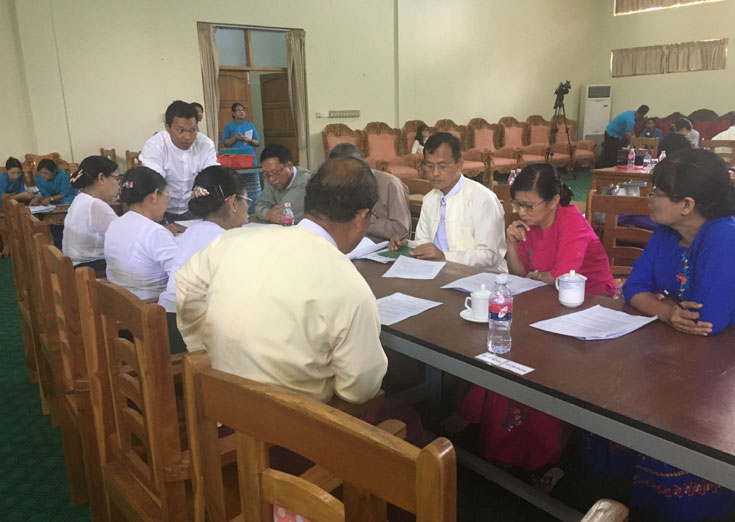 The CERC team is delighted to have had the opportunity to conduct the study over a period of two years. It looks forward to ongoing dialogue with stakeholders in Myanmar, and will also disseminate the findings internationally.
The Policy Brief prepared by the authors can be downloaded here.