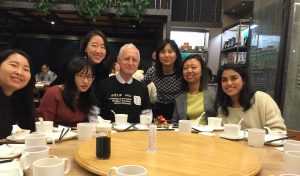 The MEd (CGSED) group has established a tradition of an annual alumni dinner. Vivica Xiong (2011-13) is the organizer, and on 14 December 2017 convened 20 past and present students at the Bijas restaurant on the HKU campus. In the line-up group photograph, Vivica is second from the left.
The event is an occasion not only to celebrate but also to network and learn from each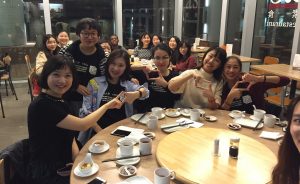 other. The CGSED students benefit not only from their peers but also their predecessors, finding intern opportunities and even future employment.
Many students wore the special T shirt designed by the current cohort. Once again, it shows splendid group spirit!