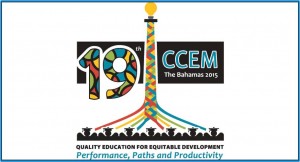 Every three years, Ministers of Education from the 53 member countries of the Commonwealth convene for the Conference of Commonwealth Education Ministers (CCEM). At the 2012 conference in Mauritius, CERC's Trey Menefee and Mark Bray presented the lead statistical and analytical document.
The 2015 conference was held in Nassau, The Bahamas from 22 to 26 June. Trey Menefee and Mark Bray again presented the lead document. It focused on the conference theme, 'Quality Education for Equitable Development', and was presented first to the senior officers of the Ministries of Education in member countries and then in plenary session to the Ministers themselves.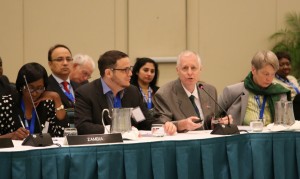 The CCEM was also the occasion to launch the Commonwealth's Education Hub. The website includes Report Cards for each of the 53 countries, taken from Menefee and Bray's book.
The timing of the conference was significant, coming one month after the World Education Forum in Incheon, Republic of Korea, and three months before the United Nations Summit on the Sustainable Development Goals in New York. Mark Bray assisted with the drafting of Commonwealth inputs to the United Nations Summit, noting the bridge between Incheon and New York.